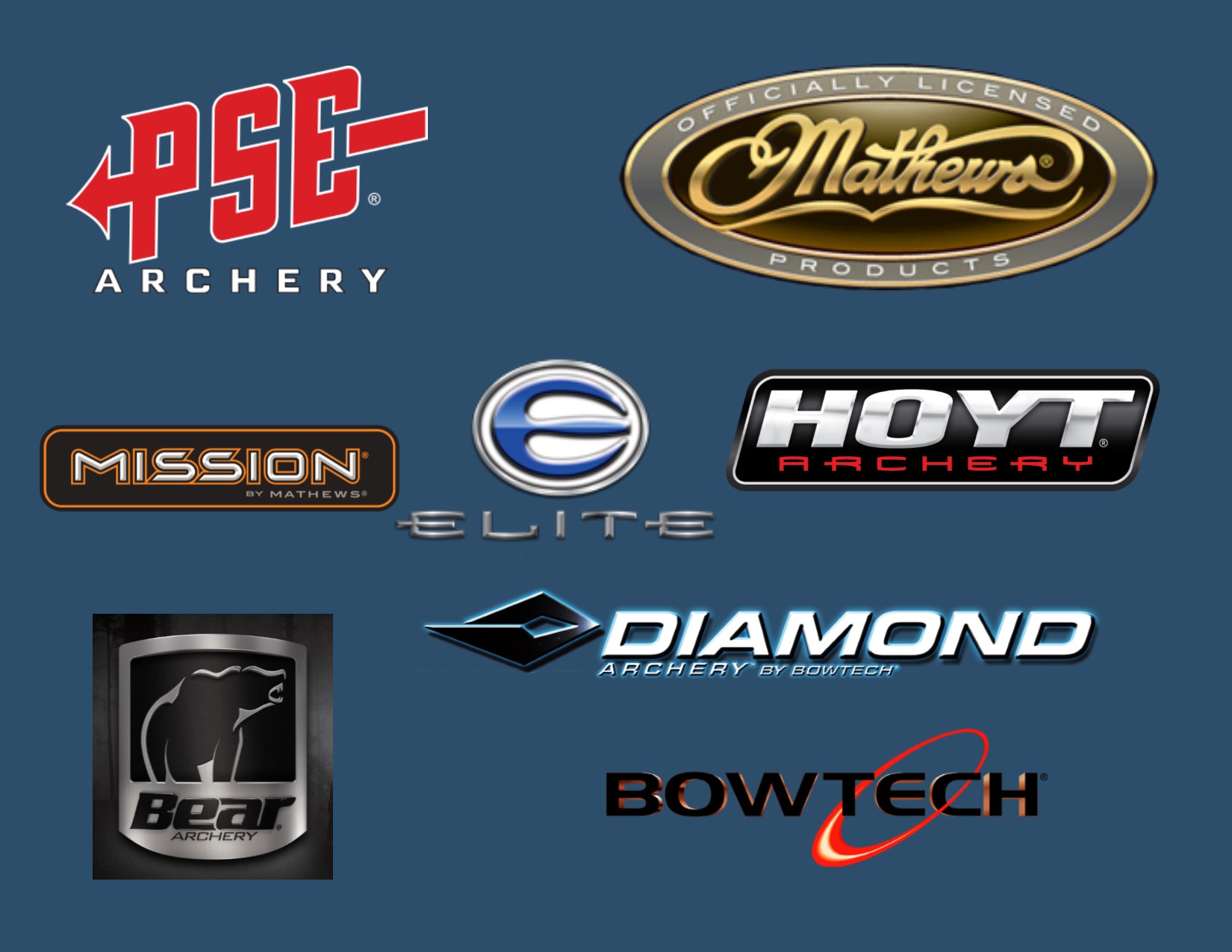 OUR TEAM:
POINT BLANK IS THE VALLEY'S EXCLUSIVE  MATHEWS, HOYT, BOWTECH, DIAMOND, BEAR, MISSION, PSE AND ELITE DEALER. THE ARCHERY DEPARTMENT IS AWARDED WITH MATHEWS AND MISSION TOP 100 RETAILER OF 2014 & 2015 AND AXION ARCHERY PRODUCTS TOP 20 DEALER OF 2014.
PRODUCTS:
ASIDE FROM CARRYING MAIN BRAND BOWS WE ALSO CARRY A WIDE VARIETY OF ARCHERY ACCESSORIES. OUR TEAM AND PRODUCTS CAN GET YOU READY FOR YOUR NEXT HUNT AND/OR COMPETITION. WE HAVE PIN SIGHTS, SCOPE SIGHTS, PROTECTIVE CASES, ARROW PULLERS, STABILIZERS, QUIVERS, RELEASES AND MUCH MORE.
REPAIRS:
WHEN IT COMES TO ARCHERY REPAIRS WE ARE THE EXPERTS YOU WANT. DON'T SETTLE FOR ANY OTHER ARCHERY REPAIR SHOP, OUR CERTIFIED ARCHERY TEAM HAS A COMBINED 100+ YEARS OF EXPERIENCE. WE WORK ON ALL BRANDS AND TYPES OF BOWS, RE-STRINGING, TUNE-UPS, ARROW CUTTING, WE JUST ABOUT DO IT ALL. COME BY AND ASK FOR OUR ARCHERY TEAM FOR YOUR REPAIR NEEDS.
RANGE:
WE OFFER TWO ARCHERY RANGES:
20 YARD 7 LANE
10 YEARD 6 LANE

Perfect for kids or first time shooters.

BOW RACKS ARE AVAILABLE TO HANG YOUR BOW IN-BETWEEN SHOOTING SESSIONS
PRICING:
$12 PER PERSON, ALLOWS ALL-DAY* USE OF THE RANGE

*ALL-DAY meaning business day ( Monday – Friday 9am-9pm, Sunday 12pm-6pm or till special closing times)

BOW RENTALS

$25 PER PERSON FOR AN HOUR ( RECURVE BOWS ONLY)
CAMPS/INTRO TO ARCHERY CLASSES:
CLASSES: THE CLASS IS AN HOUR LONG OFFERED MONDAY-THURSDAY FROM 9AM-7PM & SATURDAY 4PM-7PM.  WE BEGIN ALL CLASSES ON THE HOUR.  ALL EQUIPMENT IS PROVIDED. CALL IN ADVANCE TO SET-UP AN APPOINTMENT AND FOR AVAILABILITY. THE LESSON IS $35.
ADVANCED CLASSES: THIS CLASS IS DESIGNED TO TAKE YOUR ARCHERY SKILLS TO THE NEXT LEVEL.  WE FOCUS ON YOUR SHOOTING STYLE AND IMPROVE YOUR SHOT PROCESS.  THIS CLASS IS $35 FOR AN HOUR, CALL IN ADVANCE TO SET-UP AN APPOINTMENT AND FOR AVAILABILITY.
SUMMER CAMPS: EACH SUMMER WE OFFER A WEEK LONG (MONDAY – FRIDAY) CAMP IN THE MONTHS OF JUNE AND JULY TO INTRODUCE KIDS TO ARCHERY. THEY WILL LEARN SAFETY, PROPER FORM, EQUIPMENT AND RANGE ETIQUETTE. ALL EQUIPMENT WILL BE PROVIDED. CAMP CULMINATES WITH A TOURNAMENT ON FRIDAY THAT PARENTS ARE ENCOURAGED TO ATTEND. SNACKS WILL BE PROVIDED EACH DAY FOR THE STUDENTS. CONTACT US DURING MAY – JULY FOR DATES, PRICE AND AVAILABILITY.
ARCHERY LEAGUE: This is a 10 Week Archery League Tuesday nights. We be shooting Las Vegas Archery Targets. Cost is $100 or $10 Each Week. The first three weeks scores will be averaged and you will then be placed you on a 3 man team. Cash Prize for the 1st, 2nd, 3rd, place teams. Spots are limited so sign up today call us at 956-992-8799.
Dates: Sept. 18th – Nov. 20 -First League
Jan. 8th – Mar. 12 – Second League
Apr. 2nd – Jun. 3rd- Third League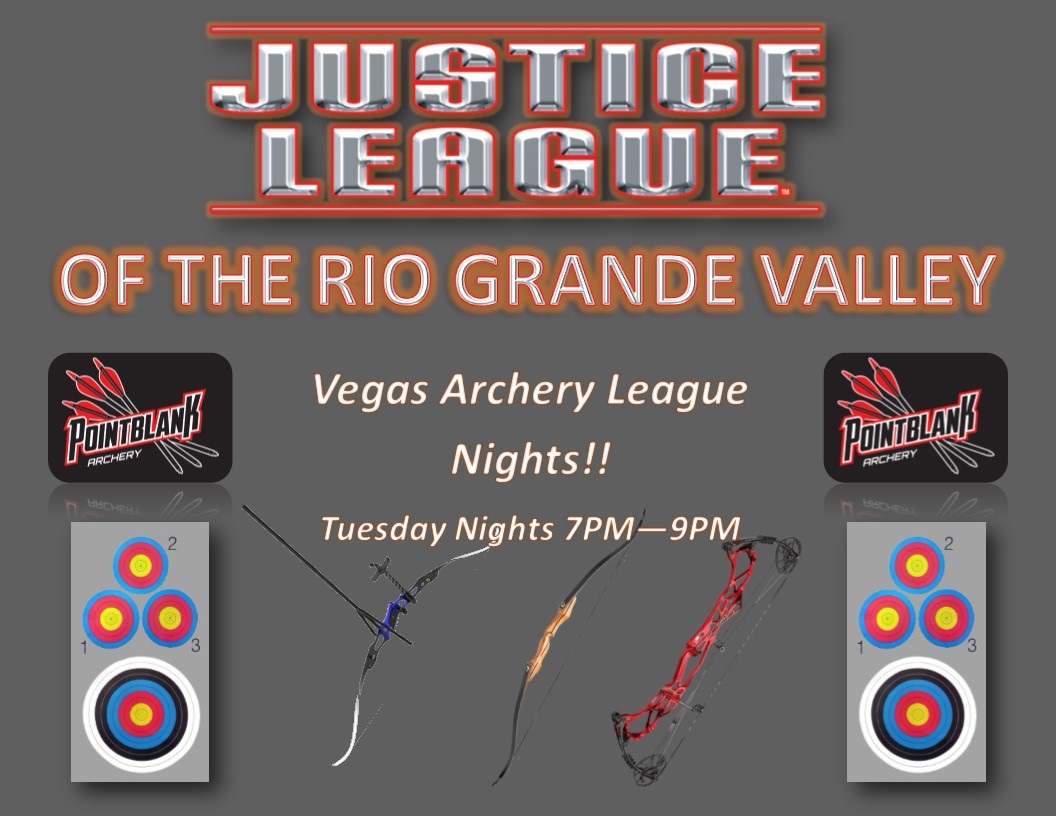 When: Wednesday Nights
Time: 6:00pm-9:00pm
Price: $50 Per Person (Unless you have purchased a bow from us then it is free to you)
Description: Come out and join us for Wonder Woman Wednesdays. This is a 5 Week Archery Training Program for Women.  All equipment is included and if you have your own bow, bring it along.
Slots are limited so call today to reserve your spot!
September 19th – October 17th every Wednesday night 6PM-9PM
Novemeber 7th – December 12th
January 9th – February 6th
February 27th -March 27th
April 17th – May 15th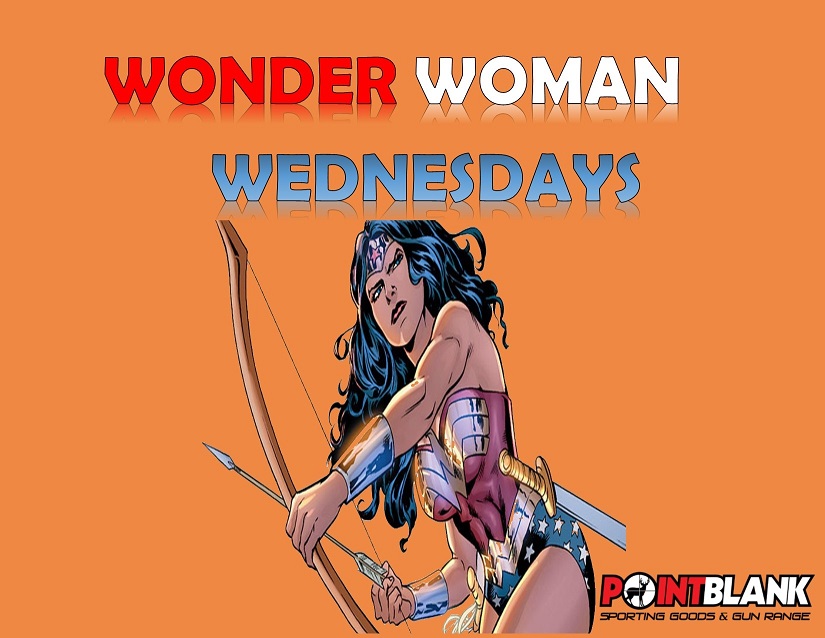 H.I.T. Program: (Heroes In Training) Program designed for youth 17yrs and younger that have purchased a bow from our store.  This is free training on Saturdays 2pm-4pm.  Call today for more information.
– DATES:
-October 6, 13,27                                   -February 9,16,23
– November 3, 17,30                              -March 9,16,23,30
– December 1,15,22                                -April 13,20,27
-January 12,19,26                                  – May 11,18,25