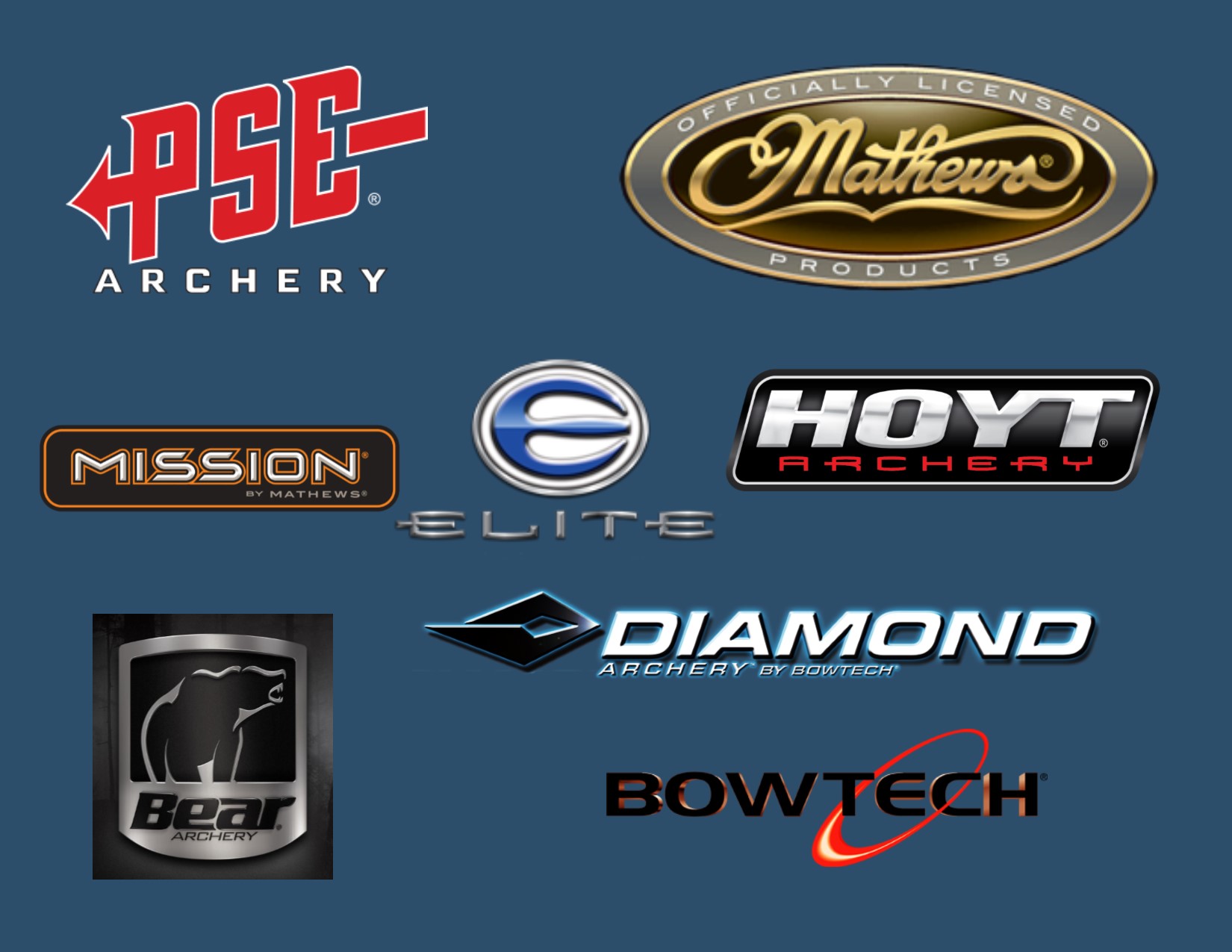 OUR TEAM:
POINT BLANK IS THE VALLEY'S EXCLUSIVE  MATHEWS, HOYT, BOWTECH, DIAMOND, BEAR, MISSION, PSE AND ELITE DEALER. THE ARCHERY DEPARTMENT IS AWARDED WITH MATHEWS AND MISSION TOP 100 RETAILER OF 2014 & 2015 AND AXION ARCHERY PRODUCTS TOP 20 DEALER OF 2014.
PRODUCTS:
ASIDE FROM CARRYING MAIN BRAND BOWS WE ALSO CARRY A WIDE VARIETY OF ARCHERY ACCESSORIES. OUR TEAM AND PRODUCTS CAN GET YOU READY FOR YOUR NEXT HUNT AND/OR COMPETITION. WE HAVE PIN SIGHTS, SCOPE SIGHTS, PROTECTIVE CASES, ARROW PULLERS, STABILIZERS, QUIVERS, RELEASES AND MUCH MORE.
REPAIRS:
WHEN IT COMES TO ARCHERY REPAIRS WE ARE THE EXPERTS YOU WANT. DON'T SETTLE FOR ANY OTHER ARCHERY REPAIR SHOP, OUR CERTIFIED ARCHERY TEAM HAS A COMBINED 100+ YEARS OF EXPERIENCE. WE WORK ON ALL BRANDS AND TYPES OF BOWS, RE-STRINGING, TUNE-UPS, ARROW CUTTING, WE JUST ABOUT DO IT ALL. COME BY AND ASK FOR OUR ARCHERY TEAM FOR YOUR REPAIR NEEDS.
RANGE:
WE OFFER TWO ARCHERY RANGES:
20 YARD 7 LANE
10 YEARD 6 LANE

Perfect for kids or first time shooters.

BOW RACKS ARE AVAILABLE TO HANG YOUR BOW IN-BETWEEN SHOOTING SESSIONS
PRICING:
$12 PER PERSON, ALLOWS ALL-DAY* USE OF THE RANGE

*ALL-DAY meaning business day ( Monday – Friday 9am-9pm, Sunday 12pm-6pm or till special closing times)

BOW RENTALS

$25 PER PERSON FOR AN HOUR ( RECURVE BOWS ONLY)
CAMPS/INTRO TO ARCHERY CLASSES:
CLASSES: THE CLASS IS AN HOUR LONG OFFERED MONDAY-THURSDAY FROM 9AM-5PM & SATURDAY 4PM-6PM.  WE BEGIN ALL CLASSES ON THE HOUR.  ALL EQUIPMENT IS PROVIDED. CALL IN ADVANCE TO SET-UP AN APPOINTMENT AND FOR AVAILABILITY. THE LESSON IS $35.
ADVANCED CLASSES: THIS CLASS IS DESIGNED TO TAKE YOUR ARCHERY SKILLS TO THE NEXT LEVEL.  WE FOCUS ON YOUR SHOOTING STYLE AND IMPROVE YOUR SHOT PROCESS.  THIS CLASS IS $35 FOR AN HOUR, CALL IN ADVANCE TO SET-UP AN APPOINTMENT AND FOR AVAILABILITY.
GROUP CLASSES: THIS CLASS IS AN HOUR AND HALF LONG DESIGNED FOR; CHURCH GROUPS, SCOUTS, & OTHER NON-PROFIT ORGANIZATIONS.  ALL EQUIPMENT IS PROVIDED.  CALL IN ADVANCE TO SET-UP AN APPOINTMENT AND FOR AVAILABILITY. THE LESSON IS $25 PER PERSON WITH A MINIMUM OF 10 PEOPLE.  ($50 DEPOSIT REQUIRED WHEN BOOKING)
CORPORATE TEAM BUILDING EVENTS: THIS EVENT IS AN HOUR AND HALF LONG, YOU CAN BOOK THESE EVENTS MONDAY THRU FRIDAY  9 AM-4 PM.  ALL EQUIPMENT IS PROVIDED.  CALL IN ADVANCE TO SET-UP AN APPOINTMENT AND FOR AVAILABILITY. THIS EVENT IS $30 PER PERSON WITH A MINIMUM OF 6 PEOPLE. ($50 DEPOSIT REQUIRED WHEN BOOKING)